Aratoro Tudor ***SOLD***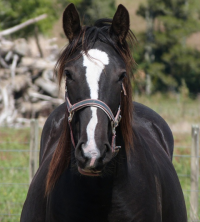 12 month old gelding. Almost identical to his full sister Aratoro Countess. Sired by our Black Roan Clydesdale Stallion Danny ex our Black thoroughbred mare Cagiva (Markella line).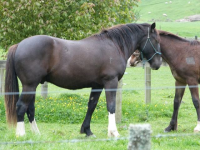 A stunning looking boy, with outstanding nature, est to mature to approx. 16.2hh. Tudor is black with plenty of chrome and the spitting image of his full sister 'Aratoro Countess'. We are retiring his mother so don't miss out on with winning combination.

*** SOLD **** TO A HUNTING HOME
Back...