About Us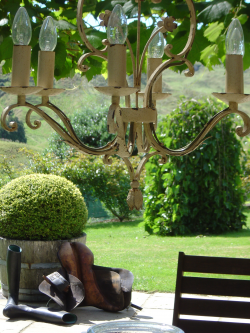 Welcome to our Website 'Aratoro Appaloosa and Sporthorse Stud'. Our names are Alan and Tracey Curry, we own a 1100 acre farm in the King Country, Central North Island, which has been in the Curry family for over a Century (1913). We are, first and foremost, Drystock Farmers (sheep and Beef), with a love and passion for breeding Appaloosas and Clydesdale/Thoroughbred Sporthorses. We would never profess to be experts when it comes to breeding horses, as we have found you are constantly learning and improving techniques (much like Drystock Farming).
Our goal, for our horse breeding scheme, is to breed quality horses, (temperament first and foremost, comformation and colour), for quality, approved homes.

There is something profoundly satisfying and exciting about breeding horses. Selecting the Stallion and the Mare and the sheer delight of watching the result born before your eyes, hard to be beaten, unless of course, it is seeing that special connection and interaction, of that same animal, with the right, prospective new owner.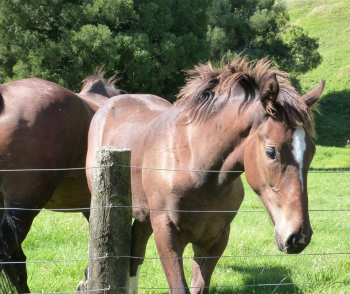 Alan and I also share a fascination for history. The history and ancestory of our horses, of our own families and of our local history. For example our neighbour 'The Bremners', who have been the Curry's neighbour now for the past 98 years, bear on their Aratoro farm a great Maori landmark – the site of a mighty Pa that is said to have been the birth place of the second Maori King in New Zealand, 'King Tawhiao 1822-1894, hence the originating name 'King Country'. We both have a huge respect and admiration for the determination and true grit of our Pioneering Settlers. The conditions they endured and the share enormity of their task. We know we owe them a great deal, for the pathway they constructed for new generation farmers, and would like to acknowledge this by dedicating a page to 'History', we hope enjoy it.