Princes Mustang Sally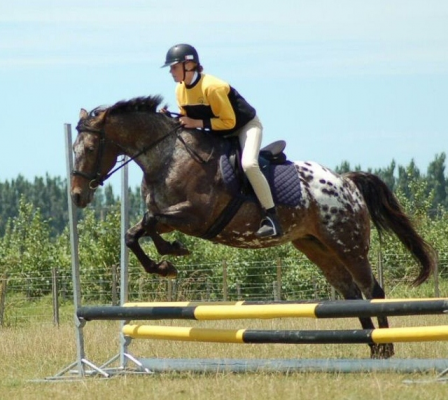 1995 Bay Blanket with Large Spots, mare by Princes Mighty Twist (Bay Fewspot) out of Tararua Lovely Lady (Bay Leopard with Big Spots). Paddock name 'Sally'.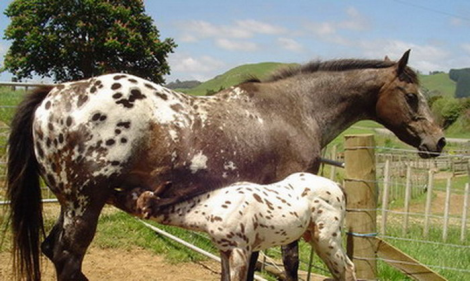 Sally is an absolute sweetheart who is fantastic around children. Although Sally can be a little grumpy with her fellow paddock mates, who all adore her - but respect their distance. Currently in foal to P&R Dustis Breeze which will be a full brother or sister to the foal in this picture. Sally will then be retired.
Photo Gallery
Back...