Starlands Summer Rain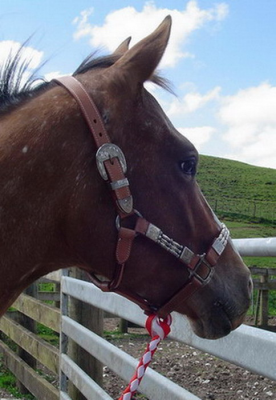 2006 Gorgeous Chestnut Blanketed B Grade Mare by the Chestnut stallion 'Rainmaker' out of 'TC Colidas Wind Dancer' a Bay Fewspot ApHANZ#4307. Paddock name 'Poppy'.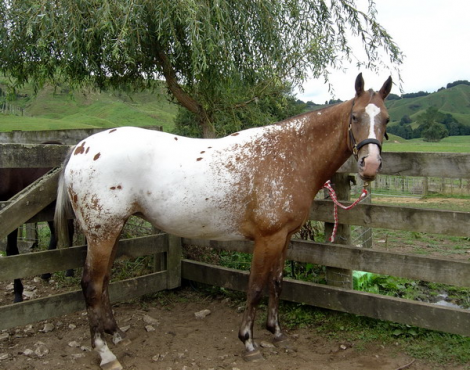 'Poppy' is an athletic girl - it's always full throtle around the paddock. She stands at 15hh, has outstanding movement and an incredibly affectionate nature. She is a true stunner, but one of those horses that is very hard to capture on camera. Not only does she display her Appaloosa bloodlines with her colour but with the historical, minimal mane and tail.
Photo Gallery
Photo Gallery
Back...